There are two types of Fleece fabrics. Which made from wool and fabrics made with synthetic fibers, both can contain cotton or polyester to enhance the softness when touch.. Excellent heat-keeping properties, keep warm as well.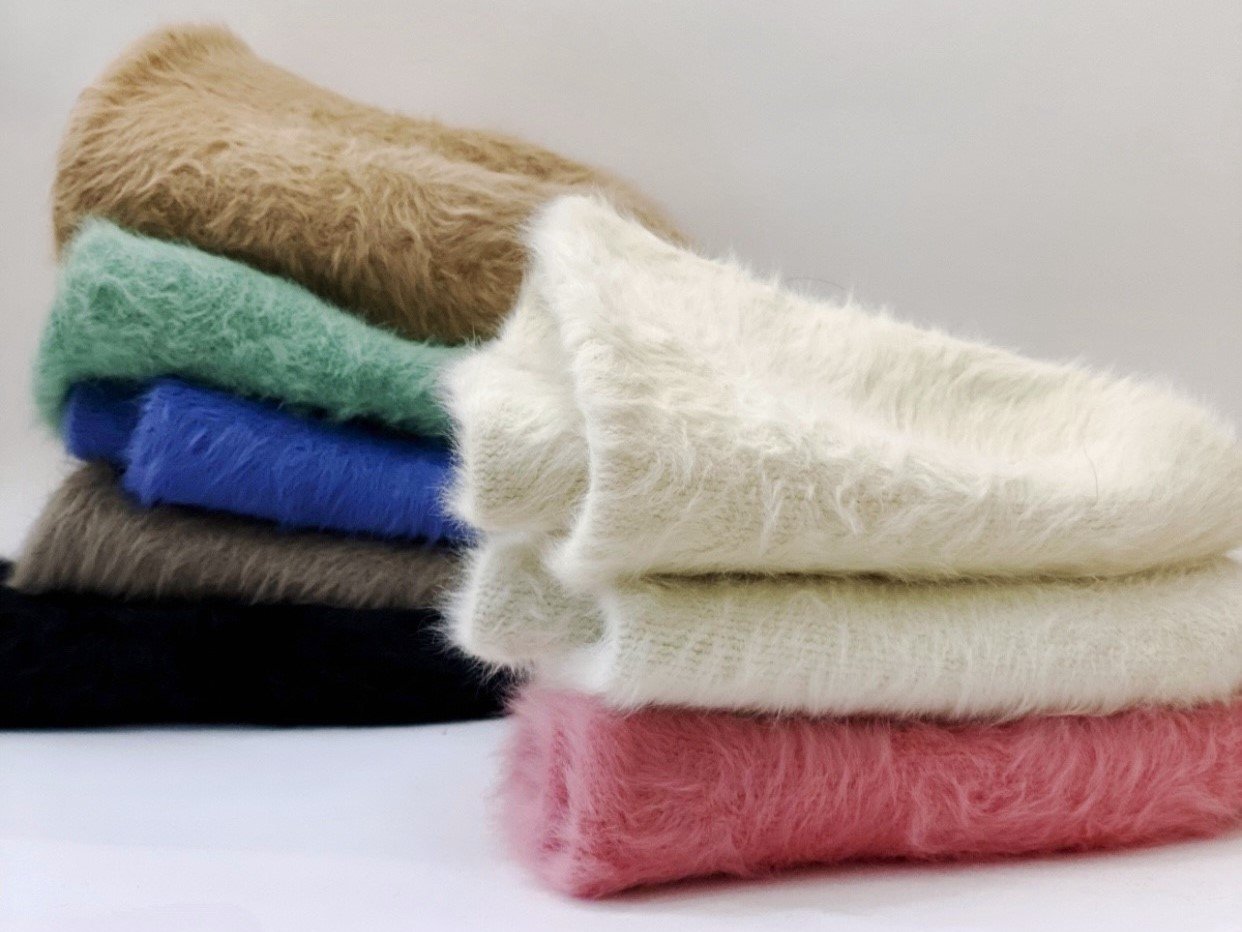 There are 7 types of Fleece fabrics as belows.
Micro Fleece is a thin fabric and is often beaten up on both sides of the fabric, making it highly soft and not irritating the skin.
Polyester Fleece is a fabric made of synthetic fibers. A feature that is clearly visible is heat retention. Cheaper than other fibers
Cotton Fleece can be considered a very popular material. It is mainly used in the manufacture of Sweater or Hooddie shirts.
French Terry Fleece What stands out most and uniquely is the knitted matte pattern, with the exterior being a smooth finish. The inner part is knitted. It's not fluffy and is thicker than a T-shirt, often seen with sweater.
Lycra-Spandex Fleece This type of fabric is mainly found in women's performance clothing because of its excellent flexibility and self-esteem.
Sherpa Fleece is a fiber that comes from wool, or polyester fiber. Most of them are made imitating more wool. It is particularly thick and soft, often found as Lining in a Jacket shirt.
Coral Fleece can be called very popular for this type of Fleece fabric. In many companies, because the fabric is not too thick to be uncomfortable, but it provides that makes warmth well.
But no matter what kind of fabric Fleece is. The unique feature for Fleece fabrics is that it feels like softness that can add warmth. It also allows you to add a find out your new looks and styles in this winter with @cornerhats fashion hats.